Why XpertERP for your Educational Institution?
Simple & Paperless Admission : Simple & Easy admissions, tracking, documents submission and more

Effective Parent Monitoring : Parent's portal allows real-time progress monitoring of children.

Comprehensive Administration Portal : Manage Teachers, Programs, Course, Classrooms, Course Scheduling etc. all in one place.

Out of the box LMS : View enrolled programs, Upload Lectures, Take Quizzes and much more…
Prominent Features:
Student Portal

Parent/Guardian Portal

Administration Portal
Teacher Portal

Learning Management System (LMS)

Executive Dashboards
Student Stats, Total Courses, Student Turnover, Administrative expenses as a percentage of educational and general expenditure etc.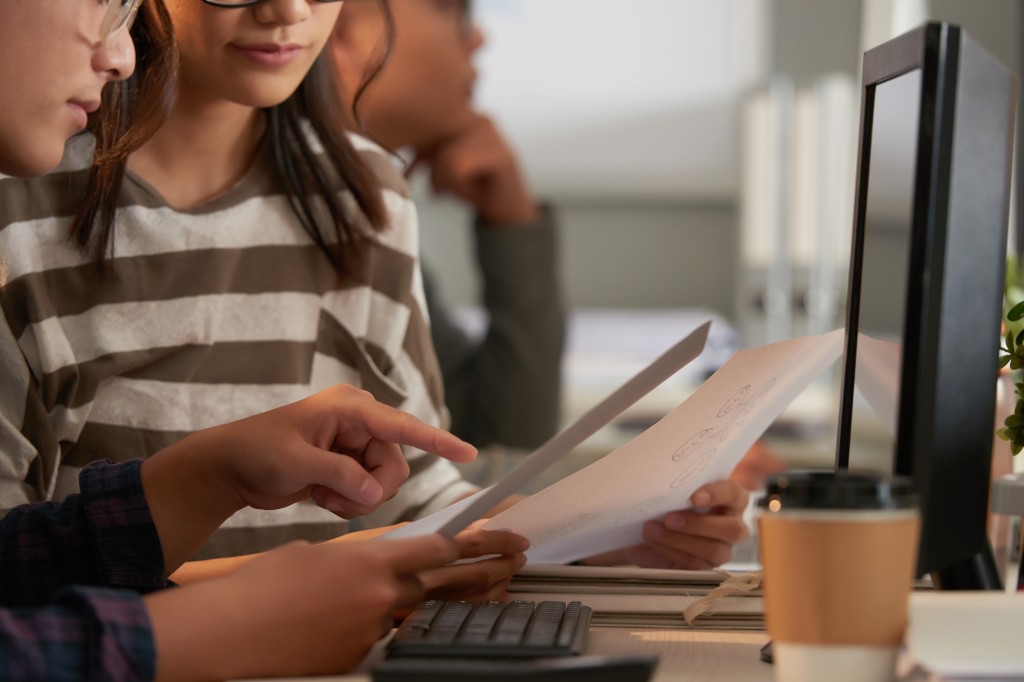 Admission/Registration
Seamless Admission process

Automatic publishing of announcement

Manage applications programs

Approve or Reject a student applicant.

Accept student applicant on one click
Student Profile
All Student information at one place

Dashboard to view Attendance etc.

Records of Student's guardian(s) and sibling(s)

Exit Details

Record student's address, personal details etc.
Courses/Class Information & Enrollment
View all available courses/classes

Easy enrollment of courses

View all information about topics of different courses in one place

A single access point to view course schedule and Room allotment
Student Leave Application

Students can apply for leave online.

Complete record on leaves applied by the student

Customizable leave approval workflow as per institute's policy

Email/SMS notifications on leave application

Xpert Education automatically sends leave requests to parents, guardians for approval
Activity & Achievements
View report cards, quiz results etc.

Transcript
Course & Lecture Room Scheduling
View your upcoming and past sessions along with assigned Lecture Room and time all in one place.
Portfolio

Upload documents to LMS before an online session so they are ready to share when you enter the online classroom
Messaging
Send messages within the platform to your students and parents. The portal is also connected to your email.
Notifications
Receive notifications and updates about scheduled sessions. Email reminders are sent, via email to all session participants before the session starts
Assessment
Perform easy assessment by setting assessment criteria, Plan & Group.

Automated calculation of result based on marks entered against each criteria.

Assessment Result Tool for quick entering of marks in bulk.

Automatic calculation of grades based on criteria and marks entered.

Manage examination by setting criteria, total score, assign examiner & room on the go

Manage hierarchy for examination conducted in your institute

Flexible assessment criteria for your institute

Marks can be entered against criteria set for exam/test

Exam time can be specified

Easy creation of result through assessment plan

Create multiple assessment plans according to class sections

Option to select different grading scales for different sections (Merit Section etc.)
Student Attendance

Track and manage the attendance of all students.

Bulk update attendance using attendance tools based on class or course schedule.

Integration with RFID based attendance gate or cards.

Student Attendance Tool allows instructors to mark attendance of students faster with simple checkboxes.

Real-time attendance of every class

Easy creation of student attendance record individually.

List of all non-present attendance events, such as absences and tardies, recorded during the school year.
Real-Time attendance
Parents can access real time information on their child's attendance at school with automated email or text (SMS) notification of absence of their child
Notifications
Notifications, Newsletters and Announcements – are all available within the Parent Portal. Notifications are used to notify parents of something that affects them or their child.
E- Fee Slip & Payment
Simplified fee management with a secure payment gateway and view all transaction details. Parents can pay fee online from home, view fee vouchers or print to pay at the bank.
Schedule

Parents are able to view their child's timetable information from within the Parent Portal.
Educational Activity
View your child's curriculum and assessments through our portal. No need to rely on students to bring home letters regarding grades etc.
Parent/Guardian Profile
Parent Details – details of all people with parental responsibility are detailed on the portal for each child
Learning Management System (LMS)
Online Enrollment : Students will be able to see list of programs offered & Enrolled with one click enrollment option

Courses Page : Lists all the courses, as well as the status of each topic is shown. Clicking on any card will navigate to the topic page

Course Topics : The topic page lists all the content as well as their completion status. Clicking on any card will navigate to the content Page

Topics Content : Articles and Videos can be uploaded to help students read topic content or watch videos of that topic.

Course Quizzes : Instructors can also add quizzes to the topics they publish in a program. Quizzes are also automatically published with its parent program and students can take quizzes online on the portal

Videos : Videos can be added from YouTube and Vimeo by just adding the URL and option for description is available as well.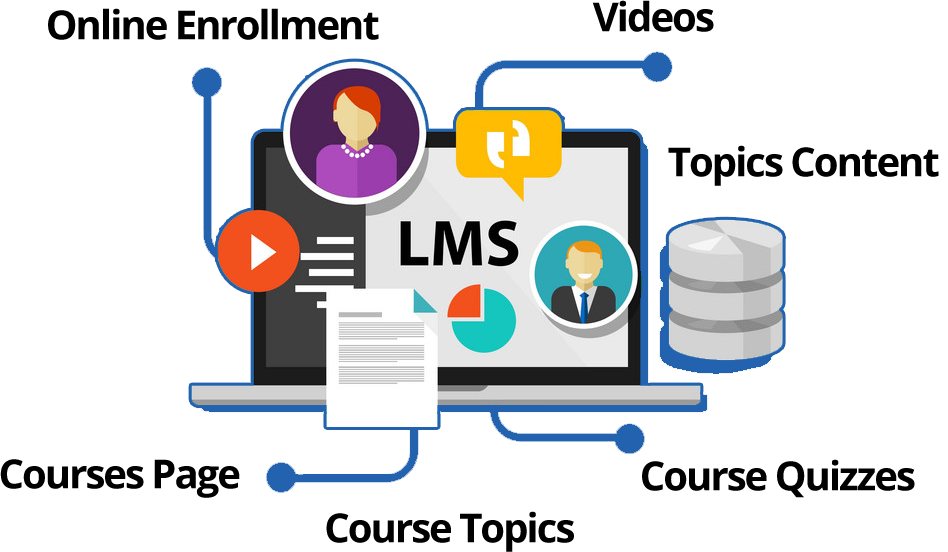 Student Admission
Initiate online admissions in multiple programs/classes. Easy setting of eligibility criteria and other details with option to Accept/Reject/Hold admission application.
Student Admission
Initiate online admissions in multiple programs/classes. Easy setting of eligibility criteria and other details with option to Accept/Reject/Hold admission application.
Enrollment & Seat Management
Enroll students in bulk using Program/Class, Academic Term & Year. You can also enroll eligible students who apply online by just one click Enroll button. Maintain seating capacity of each lecture room and enrollment accordingly.
Course Scheduling
Create a schedule of every class and assign room and instructor on the go.
Fee
Maintain record of fees collected from students

Flexible fee structure creation for multiple classes

One click fee creation based on class & section

Class based fee creation of every month through fee schedule & integration of payment gateways for easy payment

Assign multiple discounts to eligible students in an easy enrollment tool

Fee payment request emails along with fee slip attachment

Fee slip download & print options in parent's portal

Late fee calculation

SMS alerts for fee submission
Course Content Creation

Create course content on the go

Assign courses to class

Create different topics for each course

Articles, Text content & video upload option from YouTube and Vimeo
Student Report Card
Easy creation of report card through easy to use tool

Automatic marks retrieval from assessments

Parent teacher meeting log

One click print option

Multiple Evaluation Methods

Automated Report Card

Statistical Reports and Charts